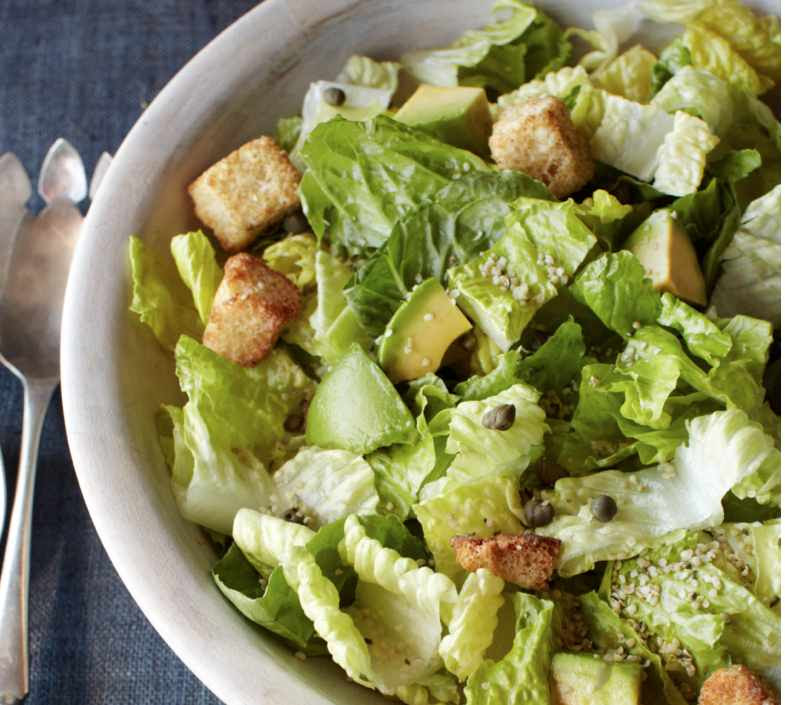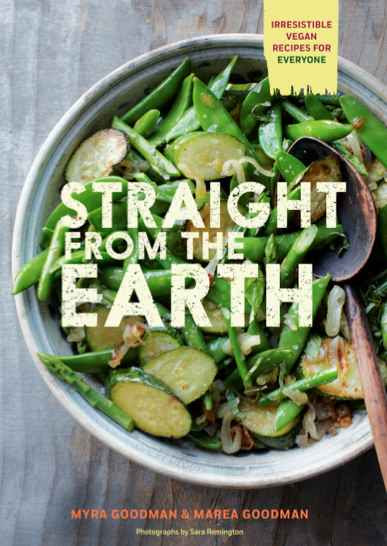 In her latest cookbook, Earthbound Farms co-founder Myra Goodman and her daughter Marea go vegan. Myra says, "Eating organic and eating lower on the food chain are the two main things we can do to protect the planet." Marea, 24, says when she invented this egg and cheese-free Caesar salad, "I did a little silly dance around the room. Seriously, it's that good!" Read EMB's article about the new cookbook in our spring issue or click here. 
 Caesar Dressing
½ cup/70 g raw cashews
3 tbsp extra-virgin olive oil
3 tbsp fresh lemon juice
3 tbsp nutritional yeast
1 tbsp Dijon mustard
1 large garlic clove
¾ tsp salt
¼ tsp curry powder
Freshly ground black pepper
 Salad
2 large heads romaine lettuce, chopped or torn into bite-size pieces
2 cups/120 g croutons
1 ripe avocado, medium dice
½ cup/65 g hemp seeds
⅓ cup/55 g capers
To make the dressing: Combine the cashews, oil, lemon juice, yeast, mustard, garlic, salt, curry powder, and pepper in a food processor and add ¼ cup plus 3 tbsp/75 ml warm water. Process until the mixture is very smooth, 2 to 3 minutes, scraping down the sides of the bowl once or twice.
To make the salad: Toss the romaine with ½ cup/120 ml of the dressing. Add more to taste if desired. Divide the lettuce among six plates, and top each with some of the croutons, avocado, hemp seeds, and capers. Serve immediately.
This recipe makes extra dressing that you can store in an airtight container in the refrigerator for up to 1 week.